WhatsApp is a free messaging application used by over a billion people worldwide. WhatsApp provides secure, reliable voice and video calls that can be made locally or internationally with a Wi-Fi or cellular data connection. WhatsApp is available for multiple devices, like computers, tablets, and phones.
Though there doesn't exist a download link for Linux on the WhatsApp website, it's still possible to install WhatsApp on Ubuntu. In this tutorial, you'll learn two methods of installing WhatsApp on Ubuntu.
These instructions have been verified to work on the most recent LTS Ubuntu versions:
Ubuntu 22.04
Ubuntu 20.04
Installing WhatsApp Using GUI
An official WhatsApp client doesn't exist for Linux systems. Instead, we can use the unofficial client "WhatsDesk" which mirrors the functionality of the web version of the official client.
Step 1. First, we'll need to open the Ubuntu Software application. To do so, press the super key and type the name of the application in the search bar.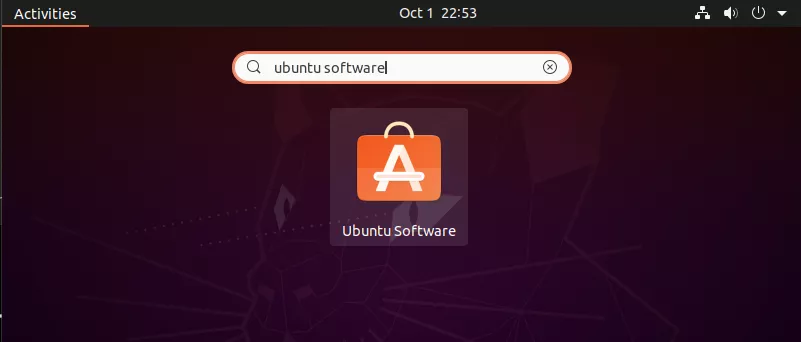 Step 2. Upon opening the Ubuntu Software application, you should be greeted with a software catalog. You'll then want to navigate to the search bar within the app at the top left of your screen.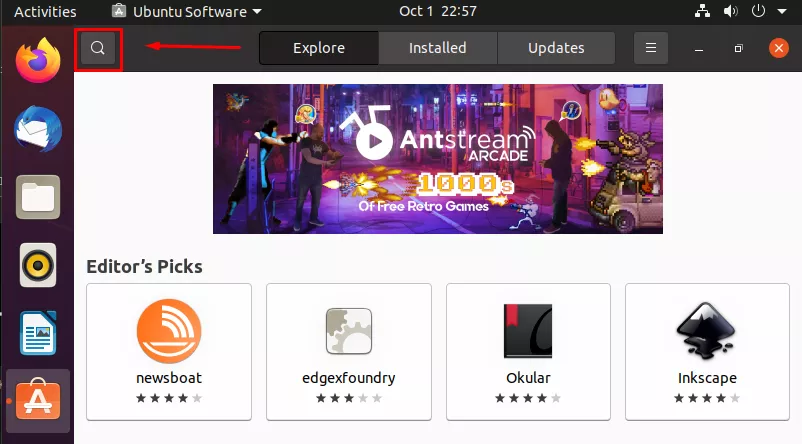 Step 3. From here, type in "whatsapp" and select the WhatsDesk application that matches the one in our screenshot below.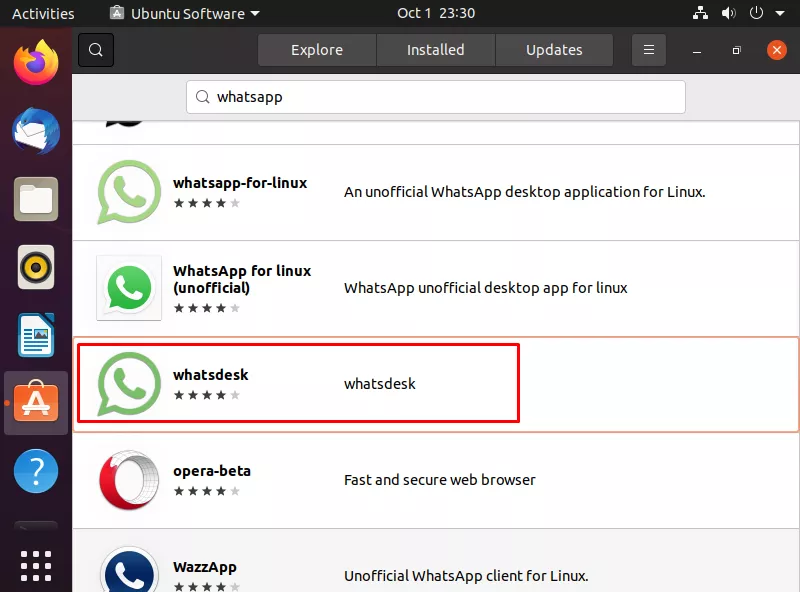 Step 4. After installation, you can run the program by selecting it from the Ubuntu dashboard.
Upon opening the WhatsDesk client, we are greeted with some directions on how to utilize the application by linking it to our phone with a picture of the QR code.
Installing WhatsApp Using Command Line
For the second method, we'll get the WhatsApp program through its snap package with the snap command. In Linux, snaps are packages that work across various distributions and enable a secure delivery and operation of the latest apps and utilities.
Step 1. We can use the snap command to install, configure, refresh, and remove snaps. The latest versions of Ubuntu already have snapd (the Snap package manager) installed by default. So, we can use the command below to install WhatsApp.
$ sudo snap install whatsapp-for-linux

Step 2. Once it's installed, either open the application from the application launcher or type the following command to open WhatsApp via terminal.
$ whatsapp-for-linux

Using the Web Version of WhatsApp on Ubuntu
In the previous sections, we showed how we can install a dedicated WhatsApp client for Ubuntu. But we can also use WhatsApp on Linux without installing anything at all.
There's an official web version of WhatsApp that is accessible through any browser, eliminating any OS limitations that were present in the official desktop application.
Step 1. You can access the web client for WhatsApp at web.whatsapp.com.
Step 2. As with the other methods of installing WhatsApp on Ubuntu, further instructions on how to use WhatsApp will be handled within the app. Namely, you'll need to scan the QR code with your phone.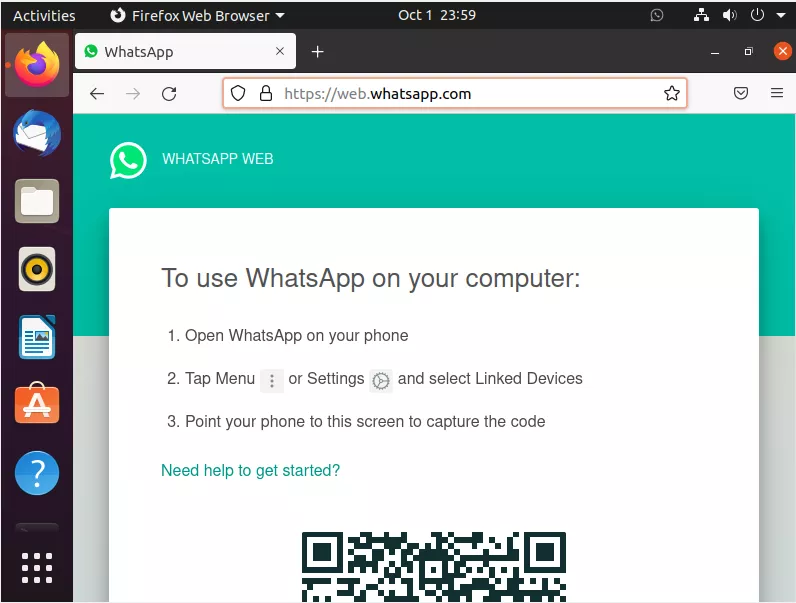 Closing Thoughts
You now have installed WhatsApp on Ubuntu. WhatsApp is a fantastic choice if you're looking for a reliable messaging app that offers local and international calls. One of the best things going for WhatsApp is its wide availability, allowing you to message and make calls to anyone from any part of the world and on any device or OS, entirely for free.