In this tutorial, you will learn how to mount an ISO file in the Xfce desktop environment on Linux. The Xfce GUI doesn't always have a native way to mount ISO files, so we will be adding this option to our system in the following steps. Note that you can alternatively mount an ISO file via command line.
Install ISO Mount Utility
The gnome-disk-utility software package will provide Xfce with the ability to mount and unmount ISO files. Don't worry, installing it doesn't come with a ton of GNOME dependencies. You can install it by executing the appropriate command below, depending on the Linux distribution you're using:
$ sudo apt install gnome-disk-utility # Ubuntu, Xubuntu, Debian, Mint
$ sudo dnf install gnome-disk-utility # Fedora, CentOS, Alma, Rocky, RHEL
$ sudo pacman -S gnome-disk-utility # Arch Linux, Manjaro

Mounting an ISO File in Xfce
Once the Gnome Disk Utility is installed, we can proceed to mount our ISO file.
Step 1. Right click the ISO file and select 'Open With Disk Image Mounter.'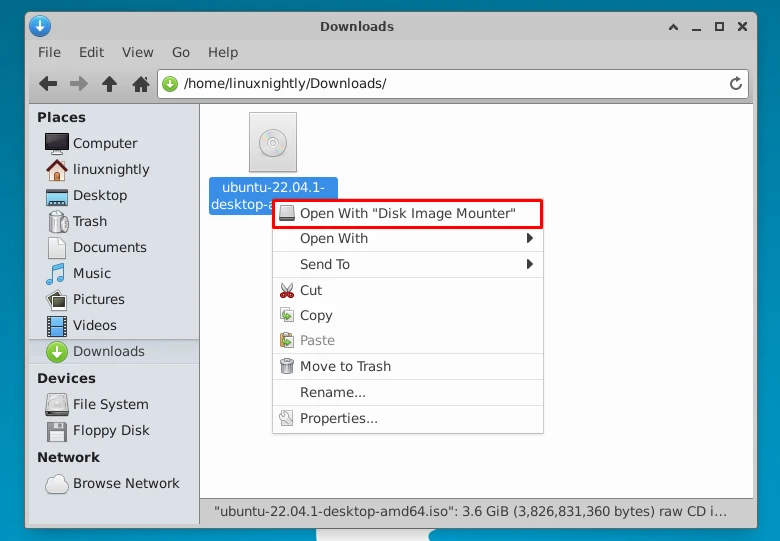 Step 2. Now the ISO file that we just mounted will be displayed in the Devices section. To view all the content of this file, simply click on it.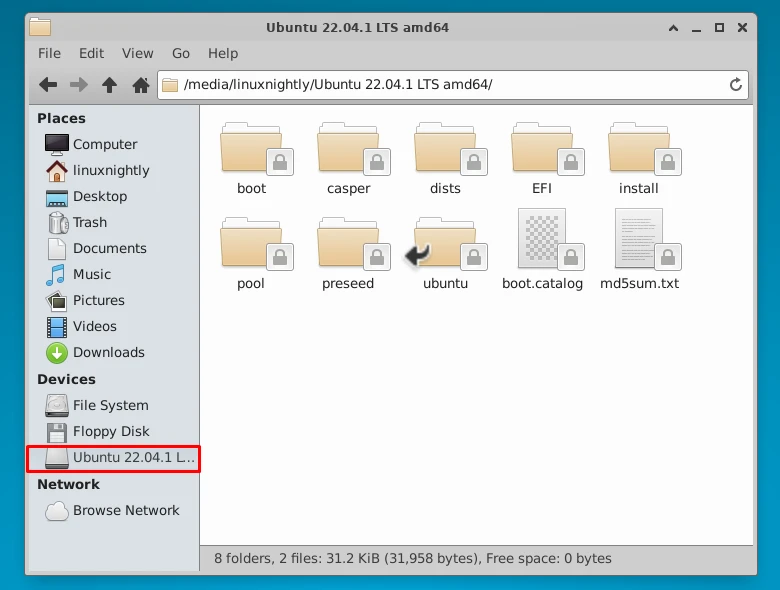 Step 3. To unmount the ISO file, right click on it and select 'Unmount'.