When it comes to PC gaming, Linux is sadly neglected by many developers. Linux gamers need to rely on Wine and other compatibility layers in order to play some of their favorite Windows-based games on Linux. Rather than figuring out all the necessary tweaks yourself in order to make a game run, Lutris makes the job easy by doing it for you.
In this tutorial, you will learn how to install Lutris on Ubuntu 22.04 and use the application to install games. Lutris supports many independent titles, as well as games from networks like GOG, Epic Games, Ubisoft, and Origin.
Installing Lutris
To install Lutris via GUI, open up the Ubuntu software, search for Lutris and then click on install.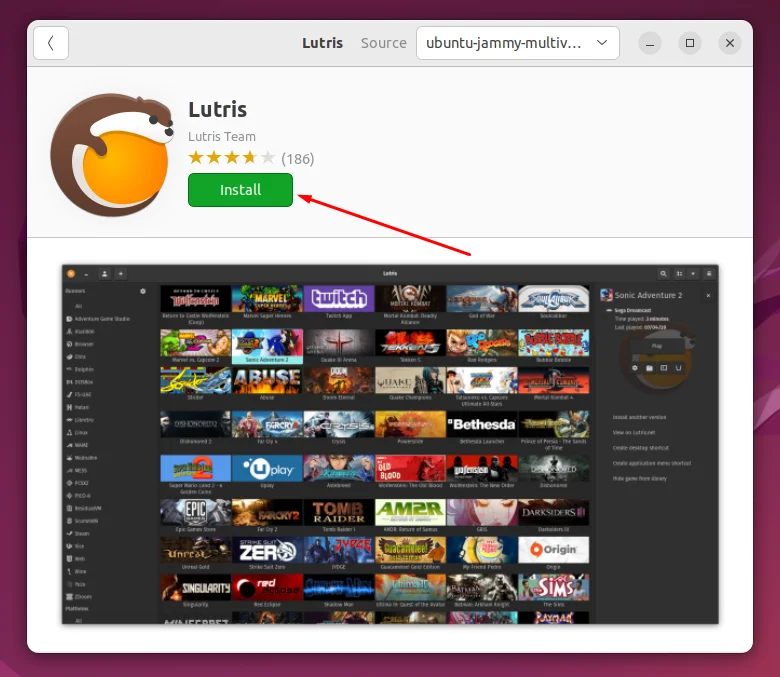 To install Lutris via command line, open the terminal by using the shortcut Ctrl-Alt-T and execute:
$ sudo apt update
$ sudo apt install lutris

After installation, you can open Lutris from the Activities menu or execute:
$ lutris

Adding Games to Lutris
Note that you are required to have an account before trying to log into Lutris or any other game network. Registration links are provided below if needed:
Step 1. You can log into your Lutris account by selecting it on the Sources tab and then clicking on the user icon next to it.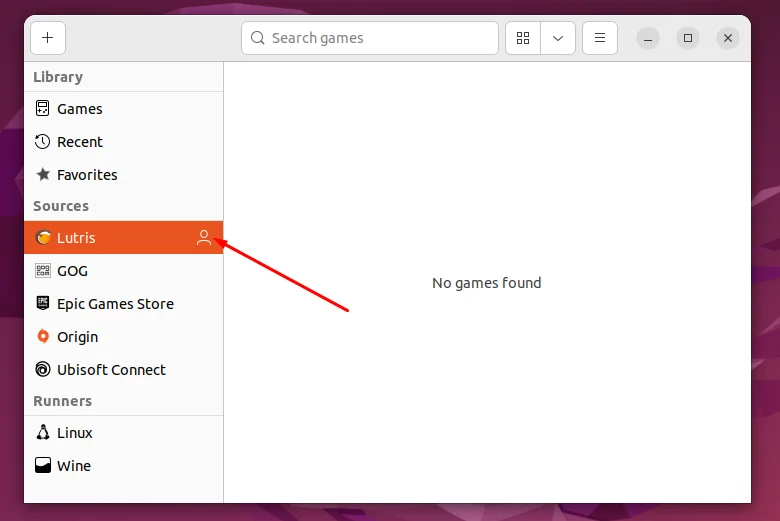 Step 2. To add a game you can click on the + icon on top left of the window. To search for a game just select the first option and type in the game of your desire then click on install.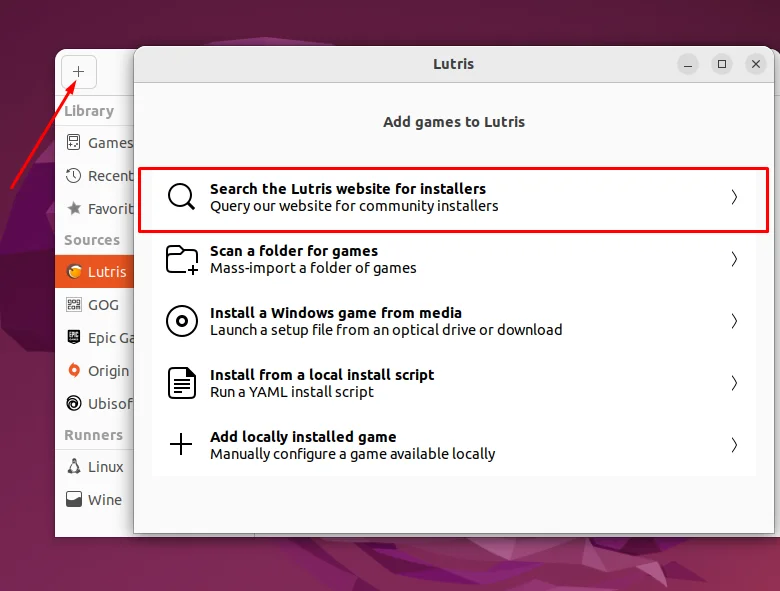 Step 3. You may also go to Lutris.net to start browsing for games, as you need to be logged in for them to be installed.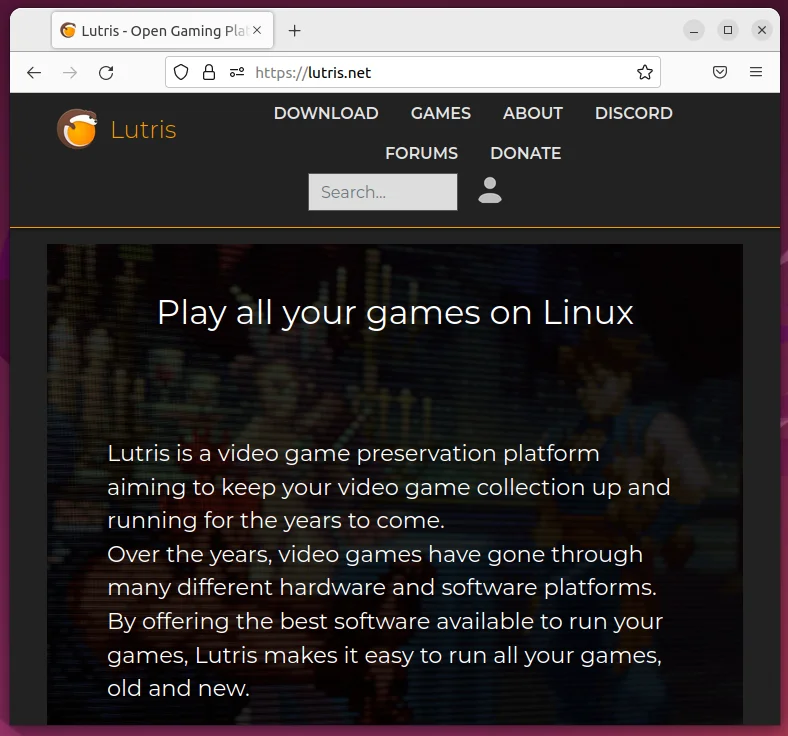 Step 4. Once you found the game you'd like to start playing, click on install.
Step 5. Allow Lutris to open the link, then you can start installing the game.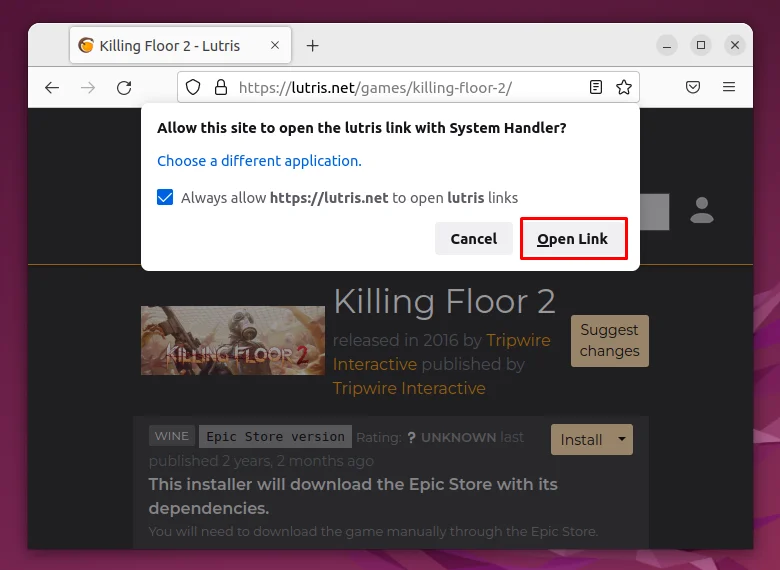 Step 6. Go through the installation prompts in Lutris to finish installing the selected game.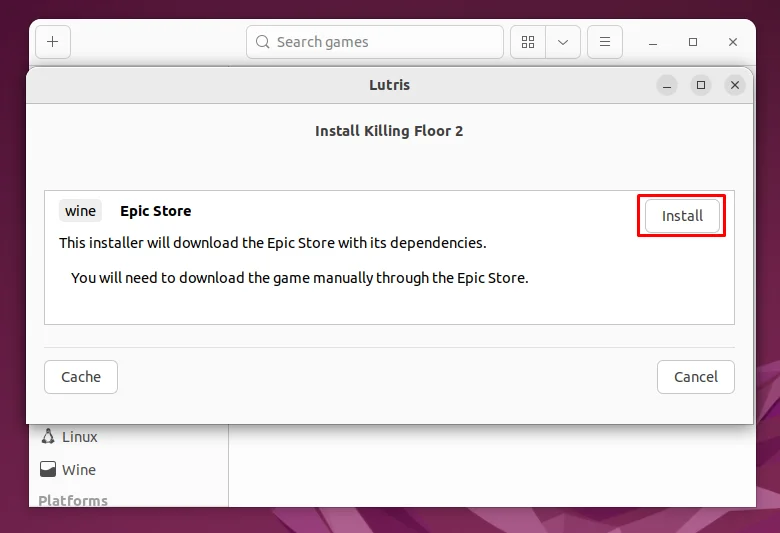 Step 7. You will find your installed games in the Lutris application under the Library tab. Click on any of your installed games to launch them.