VLC is an open source and free media player that is capable of playback for just about any video extension or encoding that you can think of. Follow the steps below to get VLC installed on Ubuntu 22.04.
Installing VLC via command line
Step 1. Install VLC using apt package manager:
$ sudo apt update
$ sudo apt install vlc

Step 2. To open up VLC, find it in the apps menu or simply type:
$ vlc

Step 3. If you wish to uninstall VLC from Ubuntu, execute the next command:
$ sudo apt autoremove --purge vlc

Installing VLC via Snap
Alternatively, you can install VLC using snap. But keep in mind that this might be a little bit slower than using apt.
To install VLC with Snap:
$ sudo snap install vlc

If you want to uninstall VLC, execute:
$ sudo snap remove vlc

Installing VLC via Ubuntu Software Center
Step 1. Open up Ubuntu Software Center from Activities menu or desktop shortcut.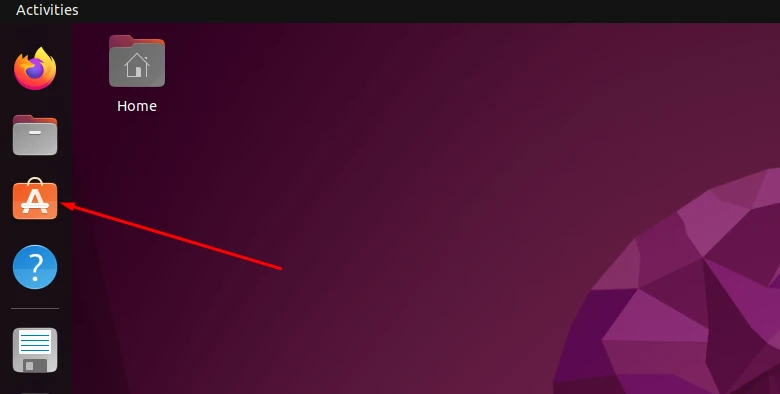 Step 2. Search for VLC, then select it.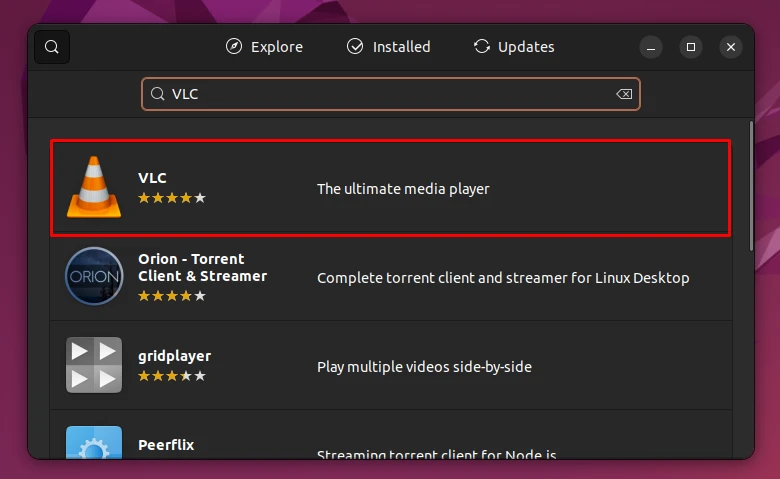 Step 3. Click on install. Next, proceed to enter your administrator password to start with the installation and then you are all set.