WhatsApp is a free messaging application used by over a billion people worldwide. WhatsApp provides secure, reliable voice and video calls that can be made locally or internationally with a Wi-Fi or cellular data connection. WhatsApp is available for multiple devices, like computers, tablets, and phones.
Even though there's no download link for Linux on the WhatsApp website, it's still possible to install WhatsApp on Manjaro. In this tutorial, you'll learn how to install WhatsApp from the command line on Manjaro.
Install WhatsApp From AUR (Command Line)
Using the Arch User Repository on Manjaro is the best way to install WhatsApp onto the system. Follow the steps below to install WhatsApp from AUR on the command line.
Step 1. In case you have not used the AUR before, you will need to install the following prerequisite packages first.
$ sudo pacman -Sy base-devel git

Step 2. Then, let's download WhatsApp from the AUR.
$ git clone https://aur.archlinux.org/whatsapp-for-linux.git

Step 3. Build the WhatsApp package and install it on Manjaro, along with any necessary dependencies.
$ cd whatsapp-for-linux
$ makepkg -is

Step 4. You can now open WhatsApp from your GUI's application launcher or run the following command in terminal.
$ whatsapp-for-linux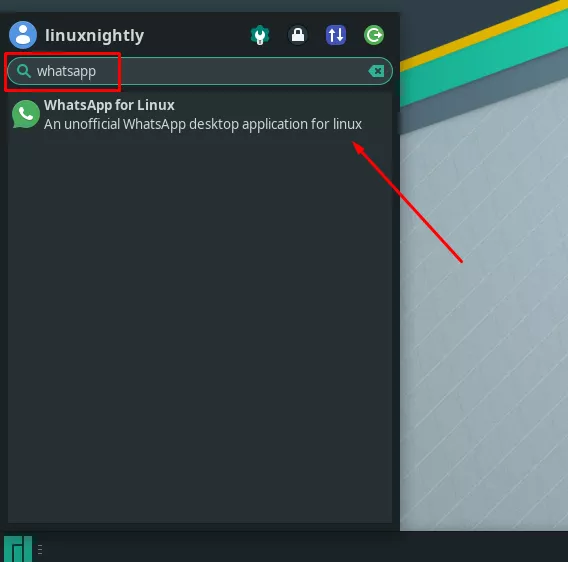 Step 5. You will need to scan the QR code from WhatsApp on your phone to finish signing in.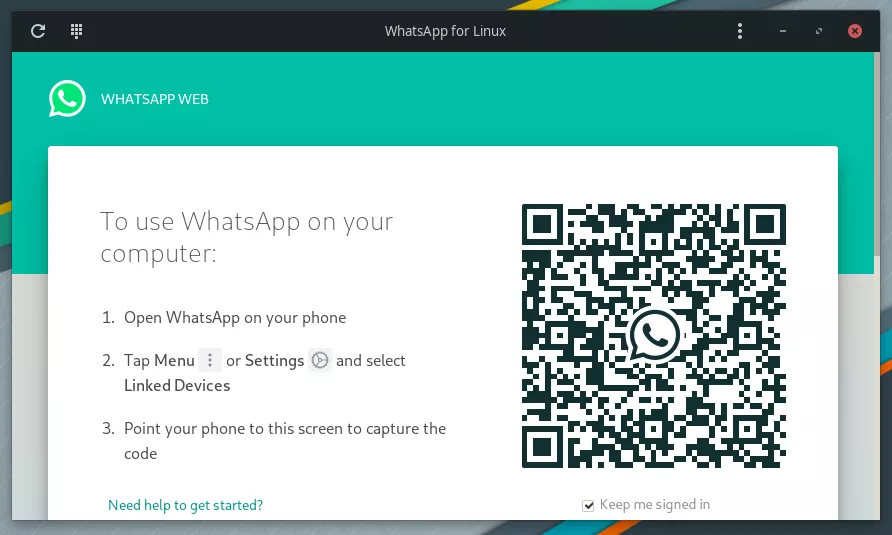 Using the Web Version of WhatsApp on Manjaro
Keep in mind that you can always use WhatsApp on Manjaro without installing anything at all. There's an official web version of WhatsApp that is accessible through any browser, eliminating any OS limitations that were present in the official desktop application.
Step 1. You can access the web client for WhatsApp at web.whatsapp.com.
Step 2. As with the other method of installing WhatsApp on Manjaro, further instructions on how to use WhatsApp will be handled within the app. Namely, you'll need to scan the QR code with your phone.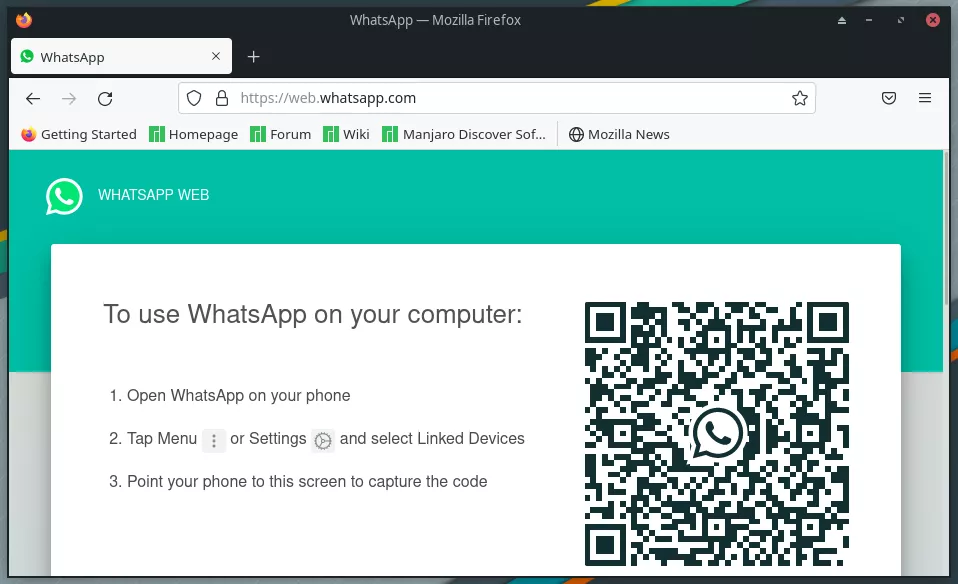 Closing Thoughts
You now have installed WhatsApp on Manjaro. WhatsApp is a fantastic choice if you're looking for a reliable messaging app that offers local and international calls. One of the best things going for WhatsApp is its wide availability, allowing you to message and make calls to anyone from any part of the world and on any device or OS, entirely for free.